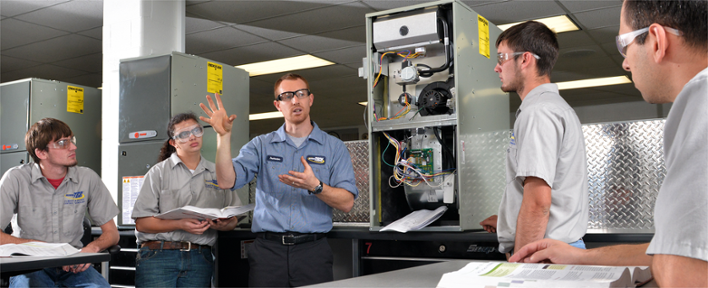 USD 348 Baldwin City Vocational/Technical Program Opportunities
To support the district's Strategic Direction the school district has been and is continuing to expand our vocational/technical programs for our students. This is part of our goal to have our graduates College and Career Ready.
Technical programs prepare students for careers and/or entry into college programs. We have a number of programs in-house that provide students a pathway to future training and careers. Students in many cases are able to take dual credit classes off campus in programs where they can earn a certificate to go to work after graduation or to continue advanced training. Many of these programs train students in careers that can provide good pay and benefits.
Our district has had a number of students take advantage of these programs over the years and this year is no different.
In-house Programs:
Welding
Cabinet Making
Design and Pre-Construction Culinary
Family and Community Services Business Finance
Business Management Audio/Visual Communications
Advanced Health Care
Advanced Systems Technology
Auto Collision
Automotive Service Technician Building Technology
Business Accounting and Bookkeeping Cabinet/Millwork
Certified Production Technician Climate and Energy Control
Computer Repair & Networking Cosmetology
Culinary Arts
Diesel Technology
Early Childhood Professional Electrical Technology
Emergency Communications Emergency Medical technician Graphics Technology
Health Care Technology
Home Health Aide
Legal Office Professional Machine/Tool Technology
Medical Office Professional
Office Careers Technology
Technical Drafting
Welding Technology
Phlebotomy (Must be 18 to enroll)
Lawrence College & Career Center (Peaslee Center):
Medical Care & Biomedicine
Human Services
Media, Business & Computer Technology Advanced Systems Technology (AST) Welding (evening classes)
Neosho County Community College:
Certified Nurses Aide (CNA) Certified Medical Aide (CMA)
Eudora/DeSoto Technical Education Center (EDTEC):
Agriculture
Mobile Maintenance: Auto Collisions Repair
Restaurant & Event Management: Hospitality & Tourism Health Science
If you have an interest in any of these programs or just questions please contact one of the counselors or administrators at Baldwin High School at 785-594-2725.