Kelley Bethell-Smith
Member at Large, Term ends: 1/14/2020
Kelley Bethell-Smith and her husband Tessley Smith began their residence in Baldwin City in June of 2003. They have two daughters, ages 10 and 8, who have been students in the Baldwin school system their entire lives. Kelley is the Director of Voice Studies and conducts the Academy Choir at the Baldwin Academy of Dance and Voice. She is also the co-owner of ZZP telecommunications consulting company (responsibilities primarily involve the business's accounting), as well as working as a freelance choreographer and vocalist for private bookings.
Kelley graduated summa cum laude from Ottawa University in 1999 with a B.A. in sociology, with emphasis upon music and cultural anthropology studies. In 2012, Kelley earned her Master of Science degree in Academic Advising with administration emphasis from Kansas State University's College of Education and Department of Counseling.
For the past 12 years, Kelley has attempted to serve the community she loves in a variety of ways. As a result of caring deeply about Baldwin City and feeling such gratitude for being able to raise her children here, in conjunction with the very real challenges facing education in our state currently and for the foreseeable future, she decided to run for school board in order to contribute in whatever way she can to ensure the best possible education for the students of USD 348.
Kelley feels extremely honored to be joining the dedicated individuals already serving on the board, and wants to do her best to represent USD 348 constituents. As such, she has created a Facebook page, "Kelley Bethell-Smith USD 348 School Board" as a mechanism for constituents to ask questions, as well as to provide feedback and/or new ideas.
kbethell-smith@usd348.com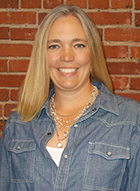 Sandy Chapman
District 2, Position 2, Term ends: 1/14/2020
Sandy Chapman and her family have been members of the community since 1993. For the past 10 years she has worked as a Finance Accounting Manager for a subsidiary of General Electric. Sandy and her husband Daryl have three children who attend Baldwin High School and Baldwin Junior High School. Sandy enjoys gardening, yoga, and cooking.
When asked why she wanted to become a board member, she said "My family and I have enjoyed the Baldwin community for 18 years. A big part of the community is the vibrant, diverse schools focused on quality education. Participating on the school board allows me to give back to the community as well as be an active voice for the future of our local education."
schapman@usd348.com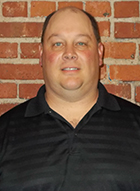 Chad Christie
District 3, Position 3, Term ends: 1/14/2020
Chad Christie is a lifelong resident of Baldwin City, KS. He is a 1989 Baldwin High Graduate who attended both Fort Scott Community College and Baker University. Chad is married to wife Ann and they have two children, Kaitlyn and Justin, who attend Baldwin School District. He is currently employed at ICL Performance Products in Lawrence, KS as a Training Coordinator. Chad enjoys hunting, fishing and spending time with family.
Chad decided to run for school board "to be a voice for many of my friends and neighbors who wanted change and to bring the district back to an elite district that it once was."
cchristie@usd348.com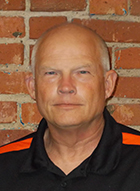 Nick Harris
District 1, Position 1, Term ends: 1/14/2020
Nick Harris and his wife have been residents of Baldwin City since 1986. Nick has been an educator and coach for 30 years. His wife is a professor at Baker University. They have two children, both of whom graduated from USD 348. Nick and his wife also have two grandchildren. In his spare time Nick likes different sports, riding his motorcycle, reading, and playing with the grandkids.
Nick ran for the BOE so that he could use his experience of thirty years in the classroom as a resource to provide the best possible education for our children.
nharris@usd348.com
Phillip Harvey
District 1, Position 4, Term ends: 1/14/2020
Phillip Harvey moved to the Baldwin City area in 2014, after 9 years in the Air Force. Phillip and his wife, Kimberly, have 5 children spread out over USD 348. Phillip is an Oral and Maxillofacial Surgeon who practices with Oral Surgery Kansas. With several surgical offices in Northeast Kansas, there were many places the Harvey family considered putting down roots. They chose to settle in Baldwin primarily because of the reputation of the school district.
With his relatively unique perspective of 24 years of being a student, he is a strong advocate for academics and believes that the district's primary objective should continue to be the preparation of each student for a transition into college or the workforce, with an emphasis on wise fiscal use of the taxpayers' dollars. He hopes to aid in the continued building of that legacy.
When he is not School Boarding, he enjoys a busy schedule of work, BJHS and BHS athletic events, being outdoors, hunting and fishing, church, and spending time with friends and family.
pharvey@usd348.com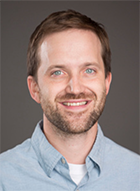 Chris Perry
District 3, Position 6, Term ends: 1/11, 2022
Chris has a diverse background in K-12 education, with over ten years experience as a paraprofessional, special education teacher, behavior specialist, administrative intern, and state trainer with the Kansas Technical Assistance System Network (TASN). Since joining TASN in 2014, he has worked with districts across Kansas in developing and implementing their Multi-Tier System of Supports (MTSS) framework to meet the needs of all students. Chris holds degrees in Psychology, Special Education, and School Leadership. Additionally, he also runs an education consulting business called Cultivate Education with his wife.
Chris and his wife Stephanie moved to Baldwin City in 2014, and have loved raising their three daughters in this wonderful community. The oldest two daughters are in elementary school, with the youngest to join in a few more years. When not working and raising his three young kids, Chris enjoys starting (and sometimes even completing) home improvement projects, spending time outdoors, gardening, and traveling.
Chris is very excited about bringing his diverse experiences in education to the USD 348 School Board.
cperry@usd348.com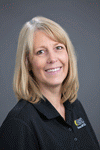 Susan Schiffelbein
District 2, Position 5, Term ends: 1/11/2022
Susan Schiffelbein and her family moved to Baldwin City in January of 2005. Susan's husband, Gregg, previously served as Baldwin High School's School Resource Officer and is currently the Lieutenant of the Baldwin City Police Department. Susan and Gregg's three children graduated from Baldwin High School, and they are proud to have a granddaughter that will become a Bulldog in four years.
Since 2015, Susan has worked for the Technical Assistance Support Network (TASN) to assist school districts across Kansas with their improvement goals and to support student learning. Prior to this, Susan was a reading teacher and coach/coordinator for Positive Behavior Supports (PBIS) and Multi-tier System of Supports (MTSS).
Susan wanted to serve on the school board because, for her, education is a lifestyle. "Public education is sometimes a thankless job and supporting our students, families, and teachers to continue striving for success is critical."
Susan enjoys activities with her family (including her two dogs), golfing, reading, and traveling.
sschiffelbein@usd348.com