All menus comply with the nutritional and dietary regulations as regulated by the USDA and the Kansas State Department of Education.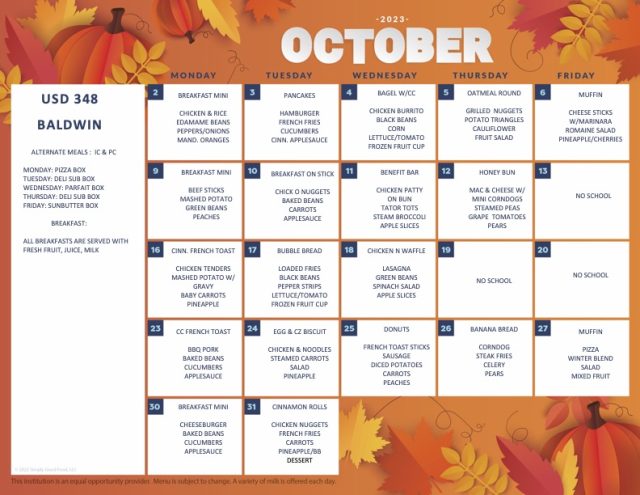 Monthly Menus 2023-2024

October 2023 Menu (336.5 KiB)

September 2023 Food Service Menu (378.1 KiB)
Monthly Menus 2022-2023
Sack Lunches
We are pleased to offer student sack lunches for days when your child is out of the classroom. Please complete the form below and return in to your child's school at least 5 days before the lunch is requested.
Sack Lunch Parent Request Form