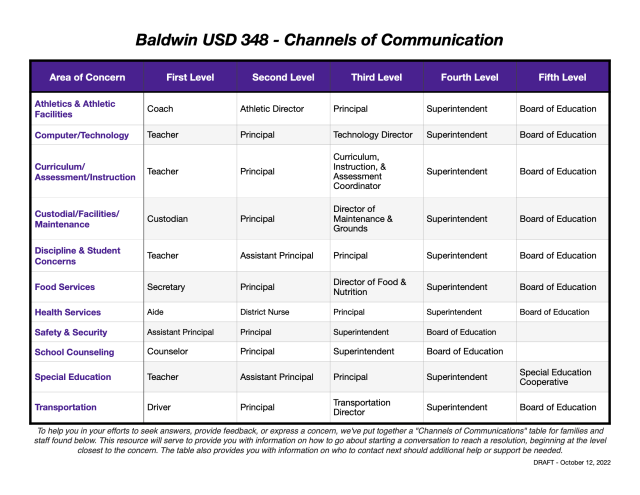 Channels of Communication – 2022 Baldwin USD 348
To help you in your efforts to communicate with school district staff, provide feedback, or express a concern, we've put together a "Channels of Communications" table for families and staff found above.
This resource will serve to provide you with information on how to go about starting a conversation to reach a resolution, beginning with the district staff member closest to the level of concern. The table also provides you with information on who to contact next should additional help or support be needed.