The Early Childhood Program offered at Baldwin Elementary School is designed to meet the needs of all three and four year olds. There is one all day class for qualifying 4 year olds (limited to 20 students); all other Early Childhood Program classes are half day. There is no enrollment fee for this program; milk and/or transportation fees may be applicable. Spots are reserved in the order the completed applications are received with priority given to child qualifying for an IEP and at-risk students. All students must participate in a developmental screening before enrolling.
Please complete the Early Childhood Screening Application below along with the two questionnaires linked in Section 4 of the application to apply.
From September to April, applications are reviewed within 2-3 weeks of the time you apply. Once reviewed, you will be sent an additional email link from a program called SignUpGenius, that prompts you to select a screening appointment time held on the first Friday of each month (i.e. 09/03/2021 and 10/01/2021).
If you have submitted the application available below, and have NOT received a SignUpGenius link after two weeks of the submission date, please call 785-594-2444. A maximum of 12-15 appointments are available, and slots are filled on a first-come first serve basis. Pending on the time of your application you may not have an appointment until the following month.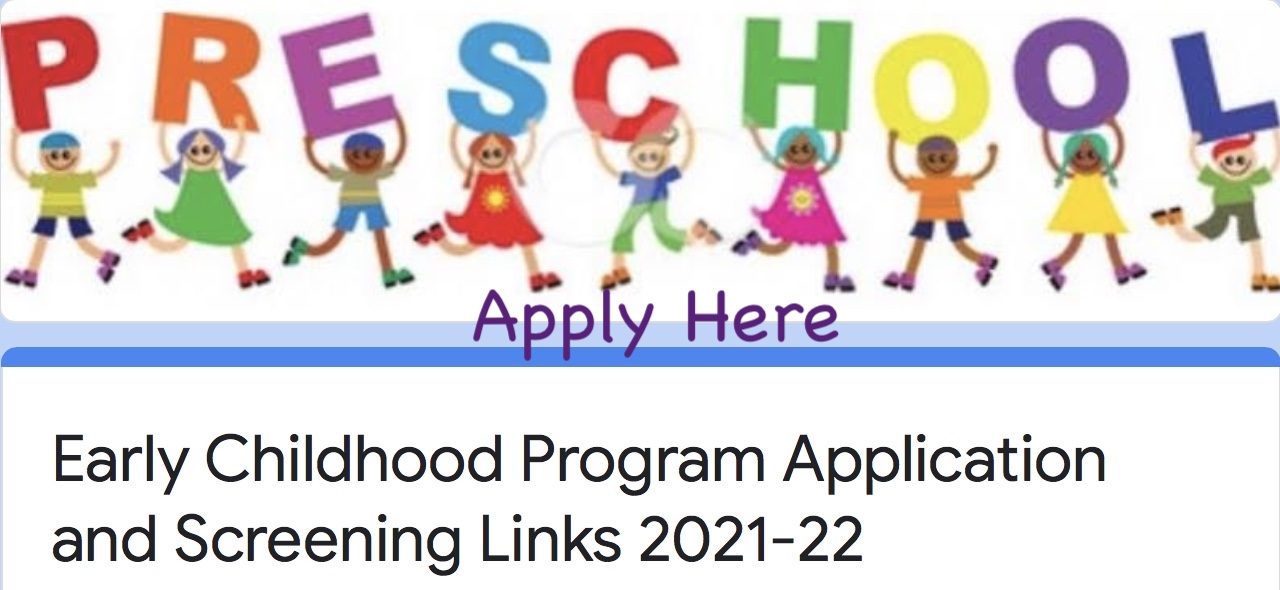 *Please note that CDC and Douglas County Health Department guidelines are subject to change for the 2021-22 school year; thus, the screening process and requirements are also subject to change.